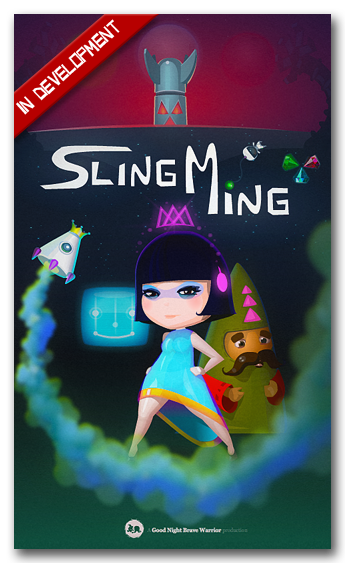 About Sling Ming
"..sigh… Why do they always hide important keys in the farthest corners of the galaxy?"
Embark on an intergalactic trapeze adventure. Learn and master the versatile Oxylane, a transportation system that lets you fly in the air, swing around corners and possibly save the world.
*Skill-based movement
*Intricate puzzles and challenges
*Story and characters that pulls you forward
*Perfect for speedruns and highscores
What we did
Currently under development! We've had the honor to work with the sound design for this adorable but still very challenging puzzle game! The game has been green-lit on steam green light and are aiming for a release on IOS and PC.