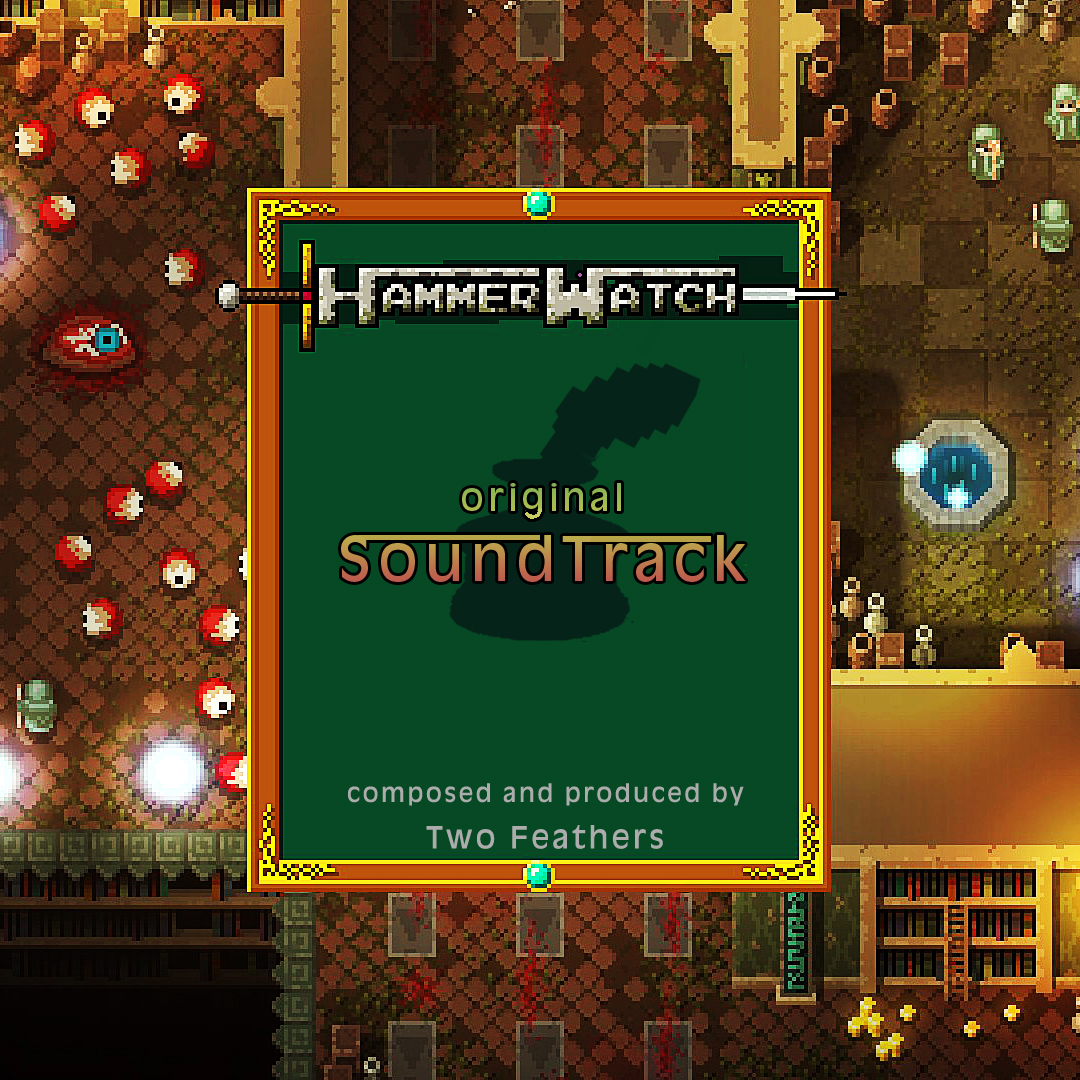 Get the digital version of the Hammerwatch soundtrack here! The OST contains all the tracks included in the original game, as well as bonus tracks not included in the game.
New DLC: SunTemple OST is now available
About Hammerwatch
A hack and slash action adventure, set in a fantasy pixel art environment. Play solo or co-op in this adventure from bottom to top of Castle Hammerwatch. Kill hordes of enemies with varied looks and features through four unique environments with traps, hidden secrets and puzzles.
 What we did
Hammerwatch is filled with epic, orchestral 8-bit music accompanying the heroes in Hammerwatch. The soundtrack includes a list of 14 songs all written and produced by Two Feathers.

Reviews
Find out what the critics think of our work!
"The music is brilliant on a similar level. The lulls are calm and relaxed while the highs will have you bathing in bones and gore without a moments hesitation."
fantasyonline.net
"Also worth mentioning here is the soundtrack, written and performed by Two Feathers. It is, in a word, marvelous."
gamefront.com
"The game looks and sounds great, too! Kudos to Two Feathers for the music…"
indiegames.com